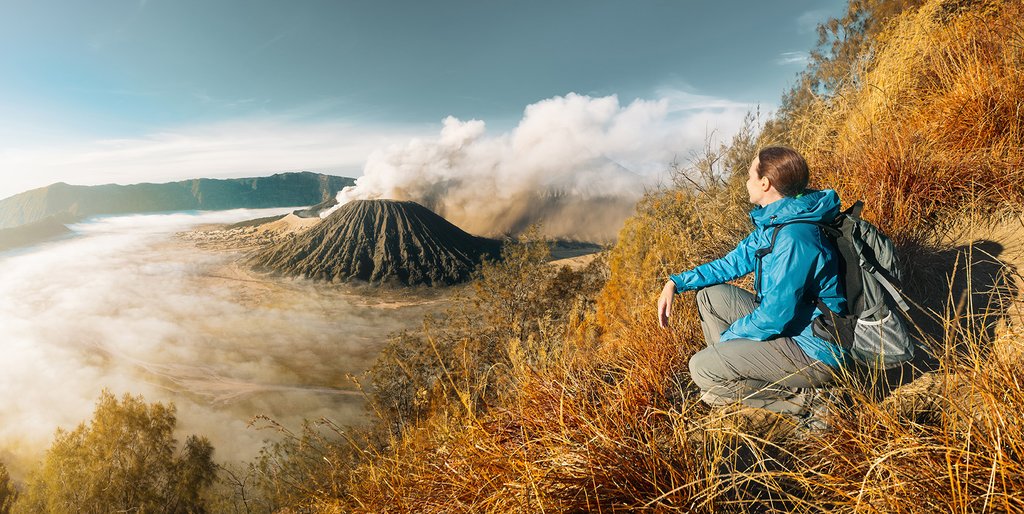 mountains
Five Natural Wonders To Visit In Java, Southeast Asia's Most Beautiful Island
Five Natural Wonders To Visit In Java, Southeast Asia's Most Beautiful Island
As the most populous island in Indonesia, Java boasts a rich cultural heritage and stunning natural beauty. From mountains to beaches, waterfalls to volcanoes, Java has it all. Here are five natural wonders that you don't want to miss when visiting this beautiful island.
Mount Bromo Located in East Java, Mount Bromo is an active volcano that is part of the Bromo Tengger Semeru National Park. The mountain is a popular spot for sunrise viewing and hiking, with a stunning crater that constantly emits smoke and ash. Visitors can take a jeep tour to see the sunrise or hike to the summit for a more adventurous experience.

Ijen Crater Also located in East Java, the Ijen Crater is a popular destination for hikers and adventure seekers. The crater is filled with a turquoise-colored acidic lake and surrounded by volcanic rock formations. Visitors can hike to the top of the crater to witness the blue flames that come from the sulfuric gas vents.

Kawah Putih Kawah Putih, or White Crater, is a striking crater lake located in West Java. The lake's unique color comes from the high concentration of sulfur in the water, which gives it a milky-white appearance. Visitors can take a scenic walk around the lake and enjoy the stunning views of the surrounding hills and forests.

Green Canyon Located in Pangandaran, West Java, Green Canyon is a breathtaking natural wonder that is best explored by boat. Visitors can take a boat tour along the river, which passes through stunning green rock formations and hidden waterfalls. The canyon's lush greenery and clear waters make it an ideal spot for swimming and snorkeling.

Mount Merapi As one of the most active volcanoes in Indonesia, Mount Merapi is a must-see natural wonder for visitors to Java. Located in Central Java, the mountain offers stunning views of the surrounding landscape and a chance to witness the awe-inspiring power of nature. Visitors can take a jeep tour or hike to the summit to experience the breathtaking beauty of the volcano up close.
In conclusion, Java is home to some of the most spectacular natural wonders in Southeast Asia. From active volcanoes to stunning crater lakes, there is something for everyone to explore on this beautiful island. So if you're planning a trip to Southeast Asia, be sure to add Java to your list of must-visit destinations.