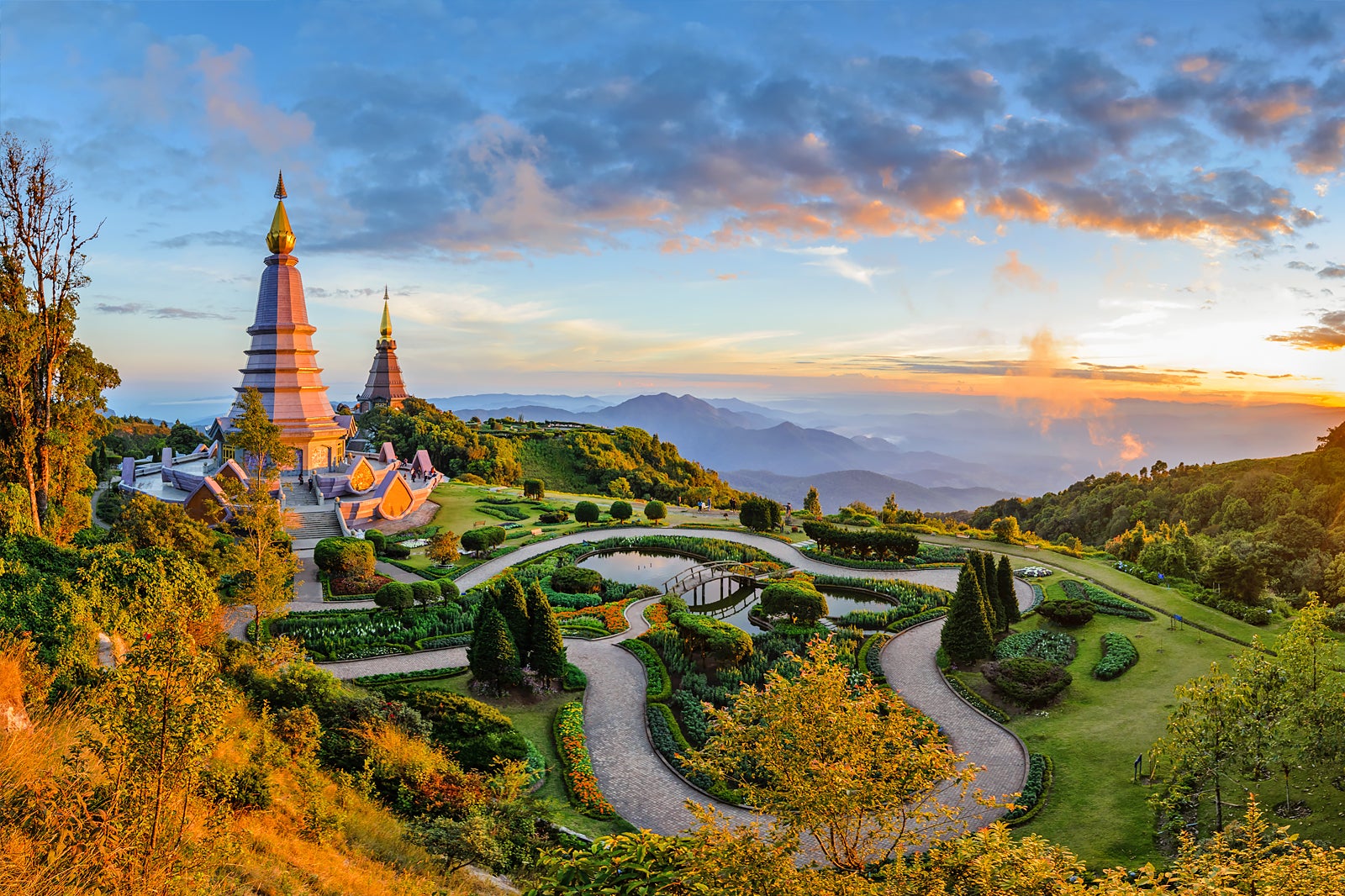 Destination
Chiang Mai, Thailand 2023: Best Places to Visit
Chiang Mai, Thailand 2023: Best Places to Visit
Chiang Mai, a cultural hub in Northern Thailand, is a charming destination that offers a blend of natural beauty, ancient history, and modern urban life. The city has a plethora of attractions that cater to different interests, from exploring the ancient temples to indulging in Thai cuisine. Here are some of the best places to visit in Chiang Mai in 2023.
Historical Temples
Chiang Mai has over 300 temples, and each of them offers a unique insight into the city's rich cultural heritage. One of the most famous temples is Wat Phra That Doi Suthep, located on a mountain overlooking the city. The temple has a breathtaking view of Chiang Mai and is a must-visit destination for anyone visiting the city. Other notable temples include Wat Chedi Luang, Wat Phra Singh, and Wat Umong.
Cultural Shows
To get a taste of the traditional Thai culture, visitors can attend cultural shows in Chiang Mai. The shows usually include traditional dances, Thai boxing, and music performances. The most popular cultural show in Chiang Mai is the Khantoke Dinner Show, where visitors can enjoy authentic Thai food while watching traditional performances.
Night Bazaar
Chiang Mai's night bazaar is a shopper's paradise. It is a vibrant market that offers a wide range of local products, from handmade crafts to street food. The bazaar is open every day from sunset until midnight and is a great place to immerse yourself in the local culture while shopping for souvenirs.
Doi Inthanon National Park
Doi Inthanon National Park is located about 60 km from Chiang Mai and is a must-visit destination for nature lovers. The park is home to Thailand's highest mountain, Doi Inthanon, and has many waterfalls, hiking trails, and natural attractions. Visitors can take a guided tour or rent a car and explore the park on their own.
Elephant Nature Park
The Elephant Nature Park is a sanctuary for elephants that have been rescued from abusive situations. Visitors can observe the elephants in their natural habitat and learn about their behavior and lifestyle. The park also offers the opportunity to feed and bathe the elephants, making it an unforgettable experience for animal lovers.
Conclusion
Chiang Mai is a destination that has something for everyone. Whether you are interested in history, culture, nature, or food, the city offers a diverse range of experiences. By visiting the historical temples, attending cultural shows, exploring the night bazaar, visiting Doi Inthanon National Park, and observing the elephants at the Elephant Nature Park, visitors can get a taste of what Chiang Mai has to offer in 2023.